Our purpose is to benefit society through the transformative impact of education and research.
We prepare graduates to make their own impact by offering education that stimulates, challenges and fulfils our students, leading to meaningful careers and skills that can make profound contributions to society.
We measure our success by the goals articulated in the University's strategic plan, Advancing Melbourne.
Advancing Melbourne is structured according to five intersecting themes which represent our key focus areas over the next decade: place, community, education, discovery and global.
By 2030:
We will offer students a distinctive and outstanding education and experience, preparing them for success as leaders, change agents and global citizens.
We will be recognised locally and globally for our leadership on matters of national and global importance, through outstanding research and scholarship and a commitment to collaboration.
We will be empowered by our sense of place and connections with communities. We will take opportunities to advance both the University and the city of Melbourne in close collaboration and synergy.
We will deliver this through building a brilliant, diverse and vibrant University community, with strong connections to those we serve.
Postera crescam laude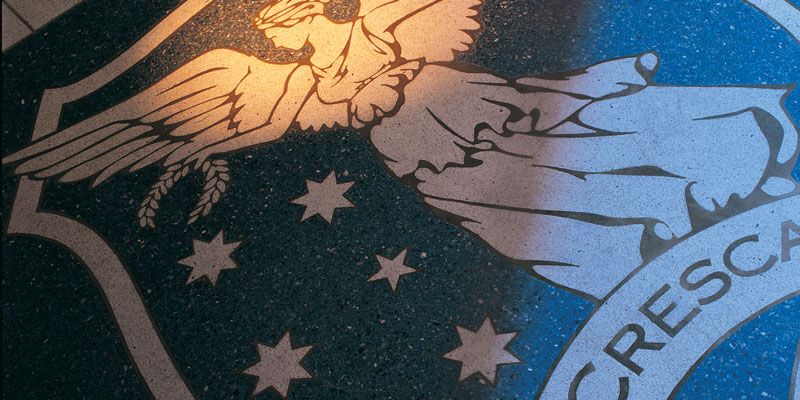 The goddess of victory, Nike, is our symbol and a poet's promise to 'grow in the esteem of future generations' is our motto. Together they create the University's crest, which guides our aspiration to compete and contribute in equal measure.