As one of the finest universities in the world, the University of Melbourne is committed to creating international outcomes, and to fostering brilliant, innovative and inspiring research.
We prepare graduates to make their own impact, offering education that stimulates, challenges and fulfils our students, leading to meaningful careers and the skills to make profound contributions to society.
We measure our success by the 10 goals articulated in the University's strategic plan, Growing Esteem 2015–2020.
We strive to be:
Known for service to the nation, recognising the responsibilities inherent in our role as a leader in higher education
Consistently ranked among the top 40 universities globally
The Australian university of choice for the most talented students and scholars worldwide
Known for research and impact, underpinned by a comprehensive and world-leading discipline base
Renowned for delivering learning and teaching programs that transform talented students into thoughtful and accomplished graduates
Supportive of, and provide opportunities for, students from all cultures and all backgrounds to successfully participate in the educational, cultural and social life of the University
Renowned for achieving student satisfaction and graduate outcomes comparable to the best universities in the world
Fully engaged in the life, culture and aspirations of Melbourne and the regions we serve
Recognised as a leader in embedding sustainability in all aspects of the University's operations, teaching and learning, research and engagement
Deeply connected with business, government and community, using our campus precincts to attract partners with whom we can have mutually beneficial research, learning and teaching, and engagement relationships.
Postera crescam laude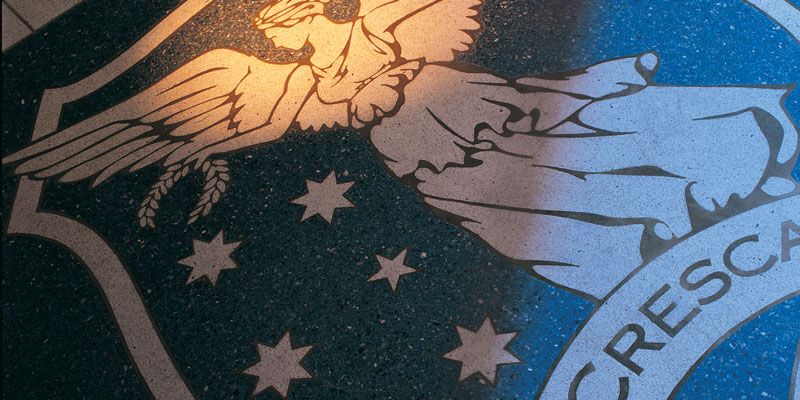 The goddess of victory Nike is our symbol, and a poet's promise to 'grow in the esteem of future generations' is our motto. Together they create the University's crest, which guides our aspiration to compete and contribute in equal measure.